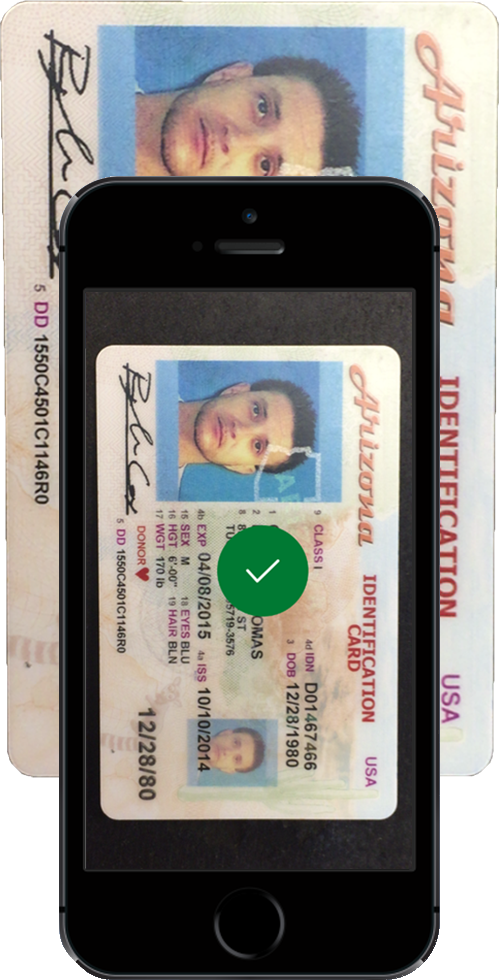 We are proud to introduce our proprietary mobile application: MobilVerify. MobilVerify enables businesses to authenticate customer's identities using a smartphone, to conduct a transaction, to verify age, etc. MobilVerify can be used as a standalone app and can also be used to support an already existing app.
With MobilVerify, you can:
Quickly and confidently authenticate any customer's identity
Store all identity data scanned on the cloud or in the storage method of your choosing
Share customer identity data with other departments in your company - to quickly fill out forms, to fast-track transactions, and so on
If your business needs the ability to prevent fraud by authenticating customer's identities in realtime, fill out the form to the right to learn how you can harness the power of mobile identity authentication.