PAL

ID

IN SOFTWARE INSTALLATION
PALIDIN v1.1.2
* WARNING: Do NOT connect your scanner device (ID-150, Penta, CR5400, AT-9000, etc.) to your computer until the PALIDIN Software has finished installing *
PALIDIN Software Installation Instructions
1) Download the PALIDIN Software file (.exe):
2) Double-Click the PALIDIN file: PALIDIN Installer v1.1.2.exe
3) If an "Open File – Security Warning" window opens, click "Run".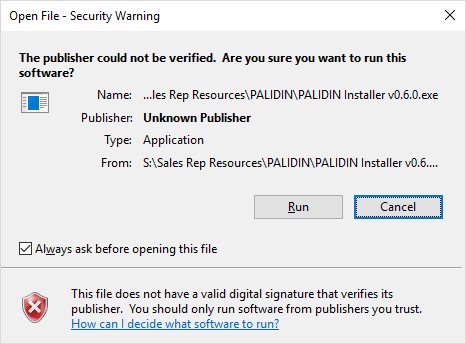 4) Click the "Install" button in the "PALIDIN by FraudFighter Setup" window that appears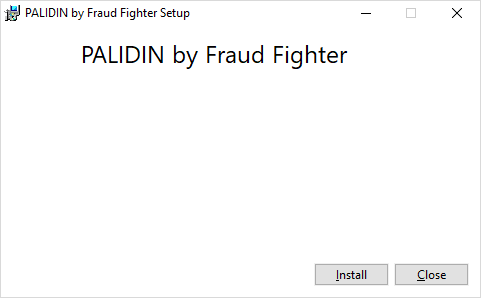 5) The system will start the setup and installation process.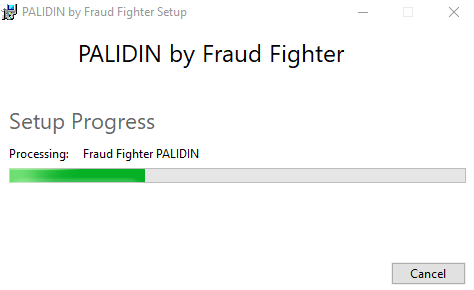 6) Select "I ACCEPT the terms in the license agreement" and click "Continue"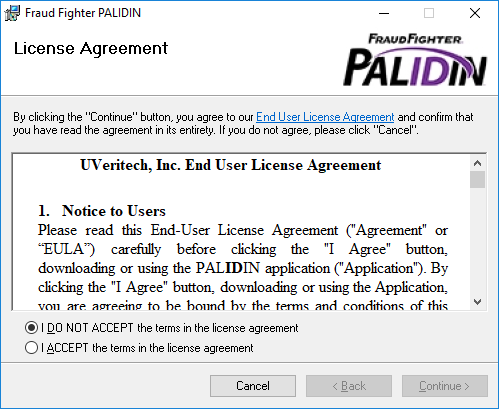 7) The "Welcome to the FraudFighter PALIDIN Setup Wizard" window will display. Click "Next"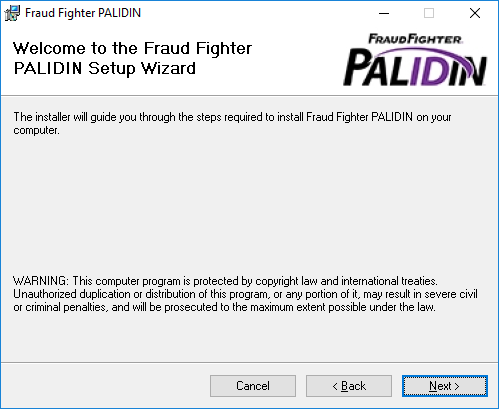 8) Select "Everyone" then click "Next" on the "Select Installation Folder" window. If you select "Just Me," only the user profile who is logged-in will be able to use the system.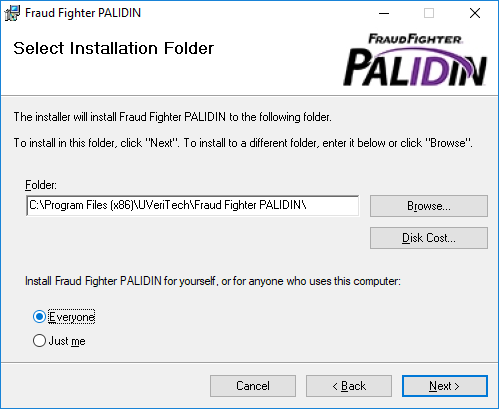 9) Click "Next" in the "Confirm Installation" window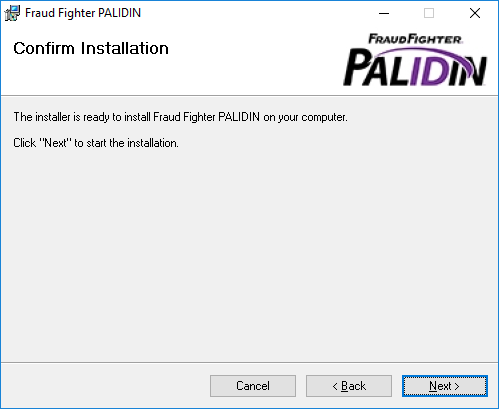 10) You may see a window asking you "Do you want to allow this app to make changes to your computer?" Click "Yes"
11) Once the installation process is complete, click "Close" on the "Installation Complete" window.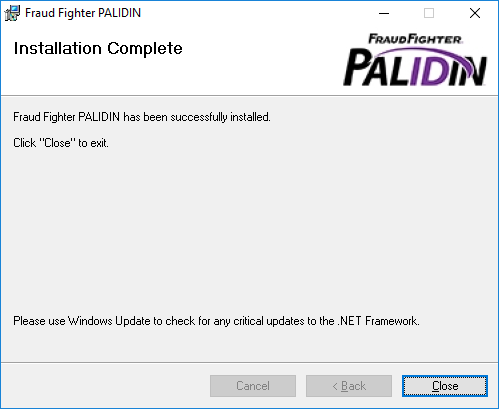 12) You'll see the "Installation Successfully Completed" message window. Click "Close"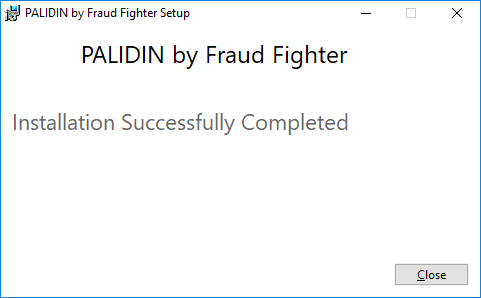 13) Congratulations, the PALIDIN software has been installed!
14) Now, it is time to connect your scanner device to the computer and turn it ON.
15) A "Driver Software Installation" window should appear with the message "Installing driver software...". Once the "Ready to use" message appears, click "Close".


16) To start using the PALIDIN app, go to Start > All Programs > PALIDIN (we recommend that you create a shortcut in your desktop or ping the app to the taskbar)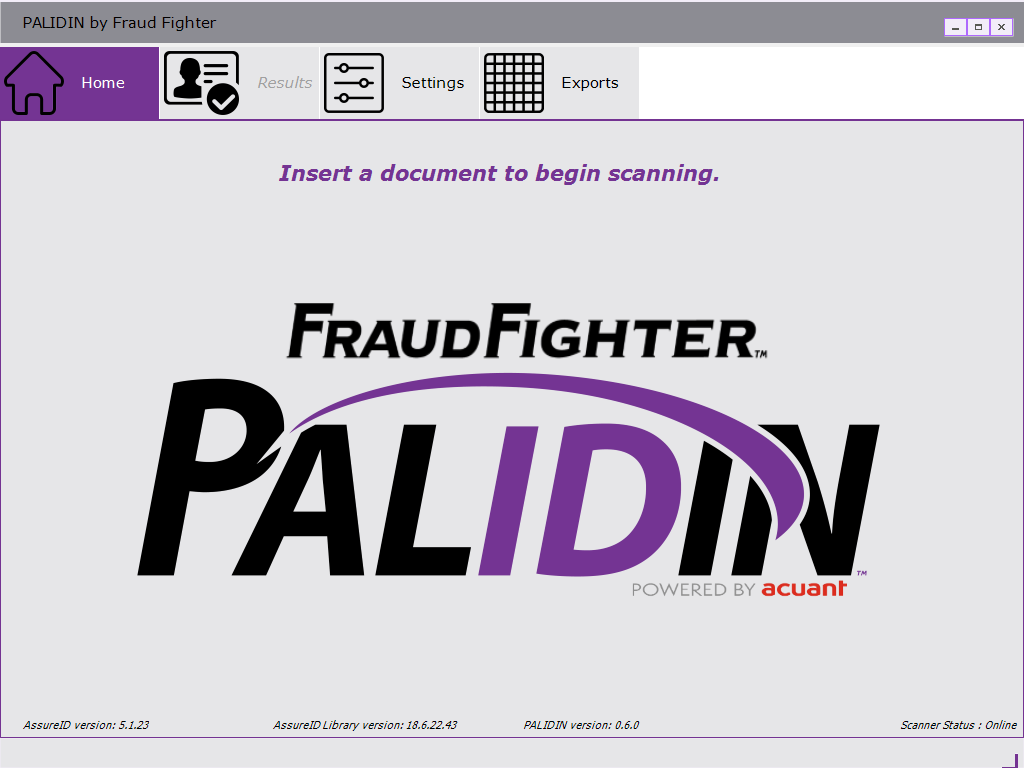 17) Once the scanner status says "Online" you can start scanning documents.
---
If you run into any problems with the installation or have any questions, please contact us by:
• Calling 800.883.8822
•Emailing support@fraudfighter.com
Monday - Friday
7AM - 5PM PST