*Insert Video*
Identity Authentication Overview
The world is in the throes of an identity theft epidemic. Mass data breaches capitalized upon by tech-savvy individuals and organized criminal groups has led to consecutive periods of year-over-year double-digit growth in the losses experienced by organizations resulting from fraudulent use of stolen identities.
For many reasons, public facing organizations must concern themselves with ensuring that they know who their customer is. Whether to maintain compliance with regulations such as the Red Flag Rules associated with the Bank Secrecy Act, or to protect the assets and properties that may be accessed using a victim's personally identifying information, the need to authenticate individual identity is more important than ever.
Consumers want to transact with your company quickly and efficiently, with minimum trouble, from anywhere they may be. For most companies that provide high trust services and products, the challenge lies in accommodating this customer demand for convenience while still maintaining compliance and minimizing the risk of losses that may result from fraud.
When a customer presents identification – a driver license, a state-issued ID, a passport, a military ID, or similar– it is up to the recipient organization to determine whether or not the given identification is genuine. It will become of increasingly great importance to organizations that they be able to conduct this task efficiently and effectively regardless of where the customer may be attempting to conduct their transactions.
In-Person Point of Transaction Identity Authentication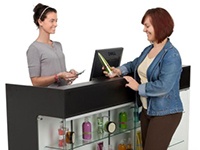 The most direct and easy way to authenticate a person's identity is to authenticate their identity credential document to make sure that it is not a forgery.
When that person is right there at the checkout counter or teller window, the process is fairly straightforward. Fraudfighter supplies two types of authentication device to be used in this situation:
Ultraviolet detectors for manual authentication
Forensic document scanners for automated authentication
Choosing the correct product is a matter of evaluating potential exposure and considering your business use-case to determine which is the best fit.
Online and Mobile Transaction Identity Authentication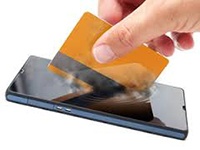 The great challenge now facing organizations is how to conduct identity authentication when the client is not at your location. Shopping. Banking. Accessing government services, existing accounts, or medical benefits. All can be conducted via web-based browsers, or – increasingly more common – via mobile applications.
How can organizations ensure that they know who their customer is in these circumstances?
FraudFighter believes that the answer must still lay in the authentication of the government-issued identity credential document. For this reason, FraudFighter has partnered with some of the leading global companies in development of a suite of mobile solutions - MobilVerify - that allows for the remote authentication of ID documents regardless of where the client may be when they transact with you.
Credentialing Your Constituents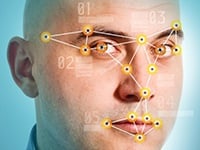 For many organizations, the business case justifies a procedure that allows for the repeated authentication of clients through a simpler and more automated process. The creation of a biometric credential has already become widespread and accepted by many individuals who use smart phones and computers.
The same processes outlined above to authenticate credential documents, either in-store or remotely via mobile authentication, can be used to create a secured biometric credential for your clients. A two-step process of, first, authenticating the identity document, followed by, second, the process of capturing a biometric credential (facial image or voice-print), can be combined. In this way, your authenticated clients now simply need provide a voice-phrase or facial image in order to be identified when conducting transactions, a step that can be achieved fairly simply regardless of where they may be.